Cryolipolysis treatment - fat treatment without surgery
A consultation will be held before the treatment. Our experienced therapists from Perfect Skin Berlin look at your problem areas and decide whether you are suitable for cryolipolysis, for a 3D Lipomed treatment or a fat-away injection. If you decide to have cryolipolysis at Perfect Skin Berlin, an anamnesis will be taken.
The disturbing pillows are localized and marked. The cooling applicators come exactly at these points. The area is sucked in with a vacuum and cooled down for an hour.
The treatment is completely painless. You can use the hour to relax, listen to music, read or even sleep in a nice atmosphere at Perfect Skin Berlin.
After the treatment you should drink plenty of water or unsweetened tea. This stimulates your lymphatic system and the detached fat cells can be removed more easily.
You will usually see the first results after four to eight weeks.
Advantages
Problem areas that cannot be controlled with exercise or a conscious diet can be specifically treated. You lie relaxed in our beautiful premises while the fatty tissue to be treated is sucked into the applicator and cooled in a controlled manner. The treatment is painless and relaxing.
Cryolipolysis
painless and relaxed treatment
targeted treatment of fat deposits
no surgery, no anesthesia
What does this treatment cost?
Cryolipolysis
One zone (e.g. stomach)

189 EUR

Two zones (e.g. hip, love handles)

305 EUR

Three zones (e.g. hip and abdomen)

408 EUR
What do I have to pay attention to after the treatment?
Since cryolipolysis is a non-invasive treatment, you can go back to society immediately after the treatment. You can support the treatment positively if you drink enough water or unsweetened liquids in the first 4 weeks. You should also continue to pay attention to your diet. This should be healthy, rich in vitamins and should be balanced. Sufficient movement supports and promotes an optimal treatment result. You should exercise your body moderately but regularly. This stimulates the metabolism and your lymphatic system.
How many treatments are necessary?
Perfect Skin Berlin recommends 2-3 treatments at intervals of 5-6 weeks, depending on the initial situation.
For which areas is cryolipolysis treatment suitable?
Basically, you can treat many areas with cryolipolysis. There is even a suitable applicator for the double chin. We at Perfect Skin Berlin recommend cryolipolysis for so-called "fat pockets". For problem areas on the abdomen, hips, inner thighs or even love handles. For cellulite treatment<ahref="https://www.perfectskin-berlin.de/koerper/koerperformung/radiofrequenz/">, a combination of ultrasound, radio frequency and lipomassage is more suitable. Smaller areas can also be corrected very well with the fat-away injection.
Before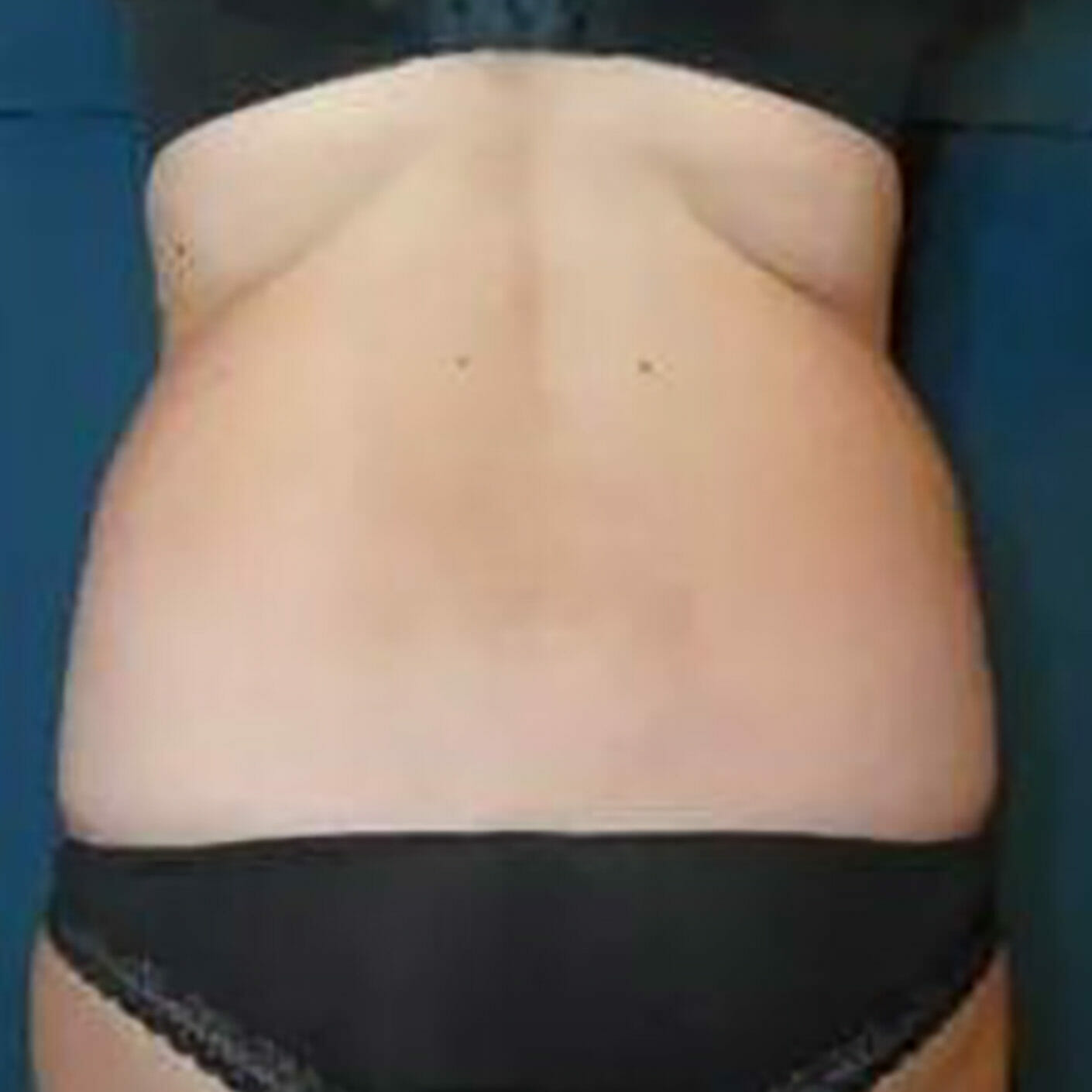 After