For a more beautiful skin
Disturbing veins
Couperose is a visible annoying vein on the face. When changing from cold to warm, these veins are so well supplied with blood that they are perceived as annoying red spots on the face.
Mode of action
We treat smaller vessels with the Hyperpulse. The yellow light is absorbed by the red blood pigment and converted into heat. The vessels coagulate during this heat effect. They merge and are then no longer visible.
Attention:
At Perfect Skin Berlin, we do not carry out the couperose treatment in the summer months.
Advantages
With great care and precise energy dosage, the experts at Perfect Skin Berlin can gently remove telangiectasias on the face or décolleté without damaging the upper layer of the skin. You will be able to enjoy a calmer and more even skin, and your face will no longer look so red.
Removal of visible veins
even, smooth skin
gentle selective treatment
visible results
What does this treatment cost?
Removal of visible veins
isolated veins

from 50 EUR

Nose area

90 EUR

Cheeks

150 EUR
Before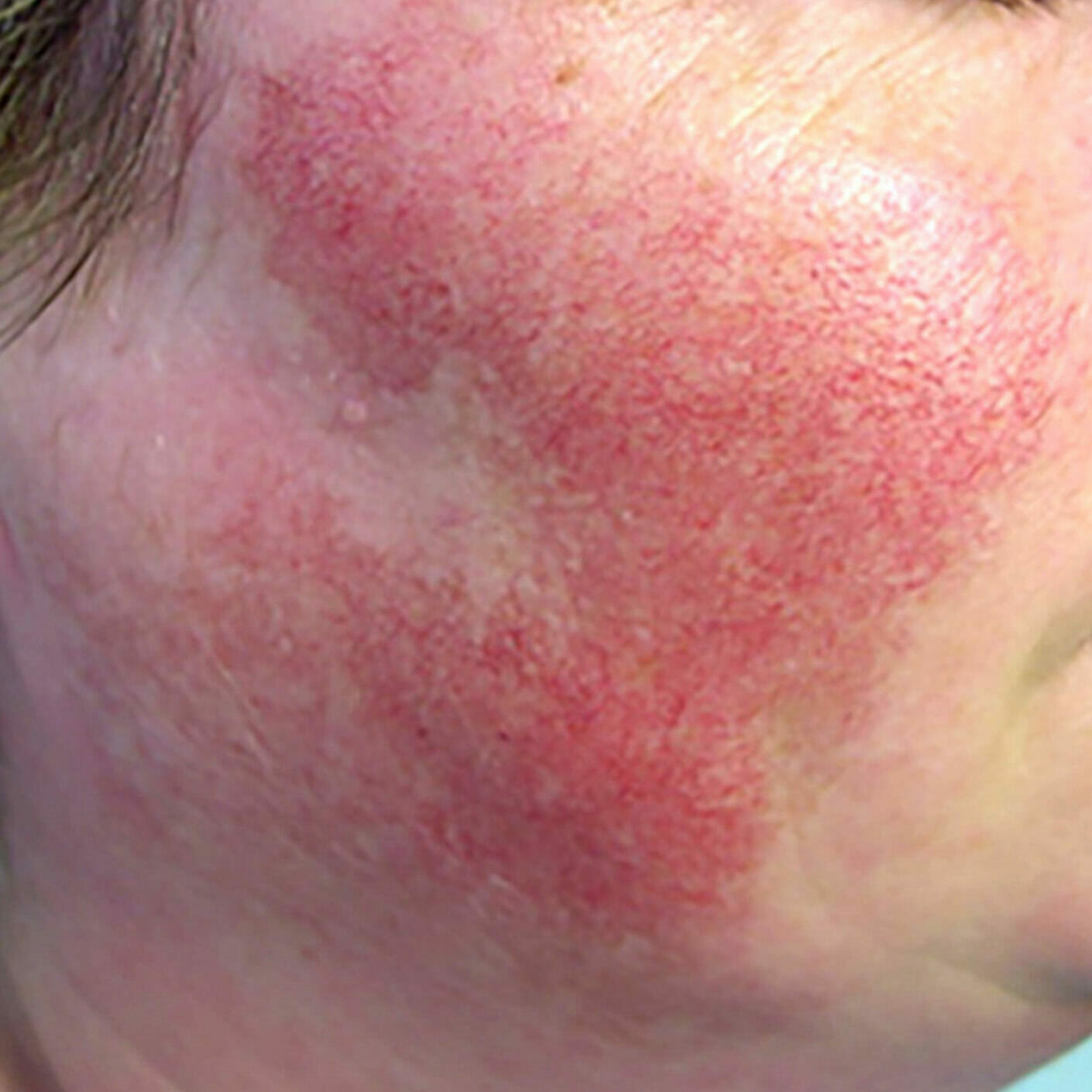 After